The Gambling Commission has fined Videoslots Limited £2 million after it found significant shortcomings at the operator. An investigation carried out by the regulator uncovered social responsibility and anti-money laundering failures. The full sum of the settlement will go towards socially responsible causes.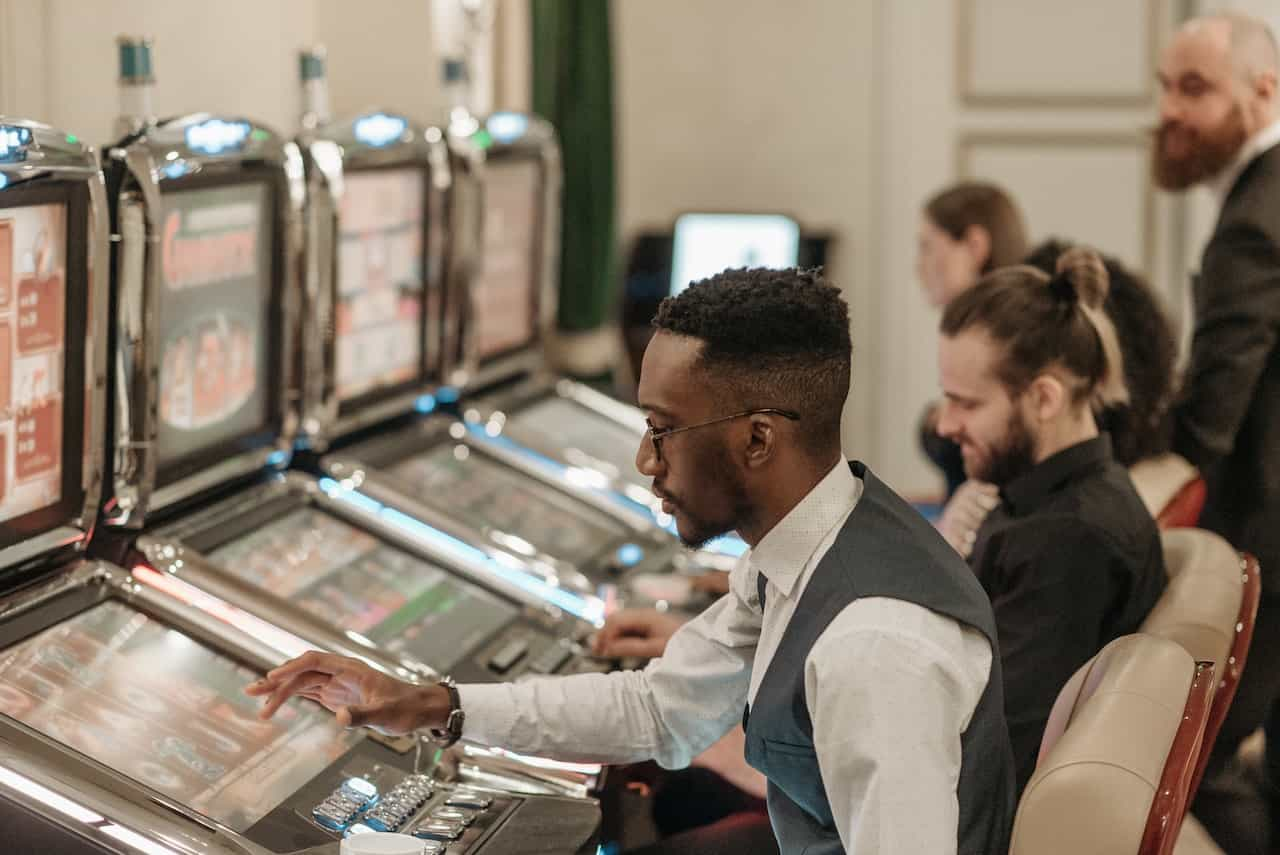 This is the second time that Videoslots Limited has been fined by the Gambling Commission.
©Pavel Danilyuk/Pexels
Investigation Uncovers Failures
Videoslots Limited is the latest gambling operator to find itself in breach of the Gambling Commission's strict license conditions. The Malta-based betting and gaming operator has been ordered to pay £2 million after an investigation found evidence of social responsibility and anti-money laundering failures.
The operator is responsible for three web domains in the UK; videoslots.com, videslots.co.uk and mrvegas.com. It is due to pay the money to the Gambling Commission as part of a settlement. Issuing a press release detailing the case, the regulator confirmed that all £2 million will go to socially responsible causes.
The Gambling Commission's investigation followed two compliance assessments which resulted in a section 116 regulatory review of the Videoslots Limited. The regulator discovered that the operator had failed to comply with a number license conditions and codes of practice between October 2019 and February 2022.
All operators offering their products and services to customers in the UK are required to hold a license from the Gambling Commission. The Commission is responsible for overseeing these licenses and holding operators accountable for any breaches of its license conditions. Its three key licensing objectives are to protect children and vulnerable people from harm, ensure that gambling is conducted fairly and to prevent gambling from being a source of crime.
Specifically, the operator failed to meet paragraph 3 of license condition 12.1.1, which requires license-holders to ensure that their anti-money laundering policies, procedures and controls are implemented effectively, kept under review and revised appropriately to ensure their continued effectiveness.
The operator also failed to comply with paragraphs 1a, 1b and 2 of Social Responsibility Code Provision 3.4.1. This requires licensees to identify and interact with customers in a way that minimizes all risk of them experiencing gambling harms.
Videoslots Limited's £2 million regulatory penalty package can be broken down into the following elements. £1,505,158.02 will be directed towards socially responsible causes, with a divestment of £494,841.98. A further payment of £11,308 will be made to cover the costs of the investigation.
Customers Not Protected Effectively
Amongst the operator's social responsibility shortcomings was a failure to ensure that customers exhibiting risky behaviors were identified as potentially experiencing harm. This was because its responsible gambling reviews were not taken early or effectively enough.
Videoslots Limited also failed to consider whether amounts being deposited and lost were appropriate, another indicator of potential harm. The operator allowed customers to continue to gamble significant sums of money after interactions, despite showing signs of harm.
Videoslots Limited's anti-money laundering failures included an inability to fulfill elements of customer due diligence as soon as intended in accordance with its own risk-based approach. The operator did not have sufficient AML analysts to process the volumes of data or carry out AML account reviews in line with its own procedures.
Neither did the firm implement its own risk-based processes appropriately. This was as a result of significant delays in conducting required actions, such as AML reviews or requests for source of funds.
The Commission noted that a number of aggravating factors influenced the outcome of its investigation. Due to the nature of the breaches, other customers that the regulator did not review may have been affected. Some of the breaches were sustained, going on for a period of one year and nine months.
The gambling watchdog noted that it has dealt with similar cases at other operators, after which it published lessons to be learned by the wider industry. It appears that Videoslots Limited did not heed these lessons. This is the second time that the Commission has found fault with this particular operator, having previously served a settlement of £1 million.
The Commission did note that Videoslots Limited had taken steps to rectify the breaches. It accepted the key failings and cooperated with the investigation. During the Covid-19 pandemic its operational effectiveness was severely impacted.
Second Fine for Videoslots
This is not the first time that Videoslots Limited has fallen foul of British gambling regulations. In November 2018, the company was made to pay £1 million in lieu of a financial penalty. The operator was one of three online casino firms to be targeted by the regulator as part of an investigation into how the industry combats problem gambling and money laundering.
At the time, almost £14 million in penalty packages were handed out after companies failed to implement effective safeguards to prevent money laundering and keep customers safe from gambling harms. Alongside Videoslots Limited's £1 million settlement, Daub Alderney was given a £7.1 million fine and Casumo was made to pay £5.85 million.
The same investigation saw another company, CZ Holdings, surrender its license after a license review was launched. The company has since been unable to offer its services to British consumers. Nine other operators were issued with Advice to Conduct letters while investigations into a further six companies continued.
The gambling watchdog also took action against the individuals responsible for the failings. Three Personal License Holders surrendered their licenses, while four were given warnings and two were issued with Advice as to Conduct notices. The Commission did not reveal which individuals worked for which operators.
Former Gambling Commission CEO Neil McArthur was keen to set an example to online casino operators. He made it clear that the regulator would take action against businesses and individuals responsible for failures. Former Secretary of State for the DCMS, Jeremy Wright, also weighed in on the matter:
"Any online operator that thinks it can ignore its duty to protect players should take note today – there will be consequences. Protecting vulnerable consumers is our prime concern, and it must be the priority for gambling operators too."
Source: Read Full Article