Home > Casino > Ray Pineault on getting it right as an omnichannel operator
From its digital ambitions to rolling the dice on New York to the company's far-flung Korean plans, Mohegan Gaming & Entertainment is spinning a lot of plates right now. As one of the most prominent Native American-owned businesses in the world, what does CEO Ray Pineault see as essential to omnichannel success?

As a decades-long Mohegan veteran, Pineault has seen radical changes in how gambling has developed over the years.
When the tribe's flagship casino Mohegan Sun first broke ground in 1992, online gambling didn't exist in any form. In 2022, almost exactly 30 years later, the business launched its PlayFallsview mobile betting app in Ontario.
The launch of the online offering, which uses Mohegan's Niagara Fallsview Casino Resort branding, marked the business' expansion into the new and competitive Ontario igaming market.
Brand-focused
Pineault, who has led Mohegan since May 2021, argues that succeeding in this space as an omnichannel operator is all about "upholding your brand".
"Our brand and name recognition are very strong and our guests have come to accept certain things from us," he says.
Mohegan, through its Fallsview property, is a well-known name in Ontario. It is primarily a land-based organisation and its brand maintenance is therefore integral.
"Our channels, whether it be land-based, digital or through the media, all have to be consistent across all our brands," Pineault explains.
"We have to make sure our digital business is working very closely with our advertising and marketing team, along with the land-based casinos, to make sure that our brands remain consistent and the guests get what they expect from our brand when they engage with us."
Jostling for space
Digital is firmly in the driving seat at Mohegan. In its Q2 results, the business reported growth of 283.9% in the segment.
But Mohegan is by no means the only player active in the space. Since the whistle blew on igaming in Ontario in April last year, the market has seen an explosion of operators of all shapes and sizes trying their luck in the province.
In April, the Alcohol and Gaming Commission of Ontario (AGCO) said there were 45 gambling businesses operating in the market, offering more than 5,000 games.
This is a far cry from the situation in the US. Most states only allow a handful of licences, with the big four – FanDuel, DraftKings, BetMGM and Caesars – dominating.
Pineault is uncertain whether the situation will be stable in the long term.
"I'm not sure that 45-plus operators can survive," he says. "Over the first year plus time, there have been a couple of brands that have withdrawn from the market."
However, there are reasons to think that the situation may be able to persist for the moment.
"There's been a grey market in the Ontario region for a very long time, so they already have a customer base," he says. "I'm sure they are utilising that to go into the legal market, which is now regulated by the AGCO.
"I think over time you will eventually see it decline, I don't think you'll ultimately see 45 operators survive."
While Mohegan has a healthy chunk of the Connecticut igaming market through FanDuel's tethered licence with the business, DraftKings is a serious market actor too.
Through it all, Pineault says Mohegan's brand is the best tool it has to stay relevant.
"The gaming in and of itself is a commodity that you can get anywhere," he says. "It's about who we are, and who we are as a culture. What we can provide to our guests, what entertainment we can provide to our guests, what services we can provide to our guests."
"We want to continue to expand. We know we're going to face competition. We're in New Jersey, Connecticut, Pennsylvania. New York's coming. We're here in Niagara."
New York, New York
But Mohegan's experience truly lies on the land-based side. As part of the April 2022 New York budget, the state decided to start the process of awarding three downstate casino licences. Mohegan, along with 10 other serious contenders, threw its hat into the ring.
Getting a bite of the Big Apple would no doubt be a mighty prize – and with a minimum $500m licence fee, the state seems very aware of that fact.
Mohegan's Midtown East proposal, in partnership with real estate billionaire Stefan Soloviev, would change the face of Manhattan.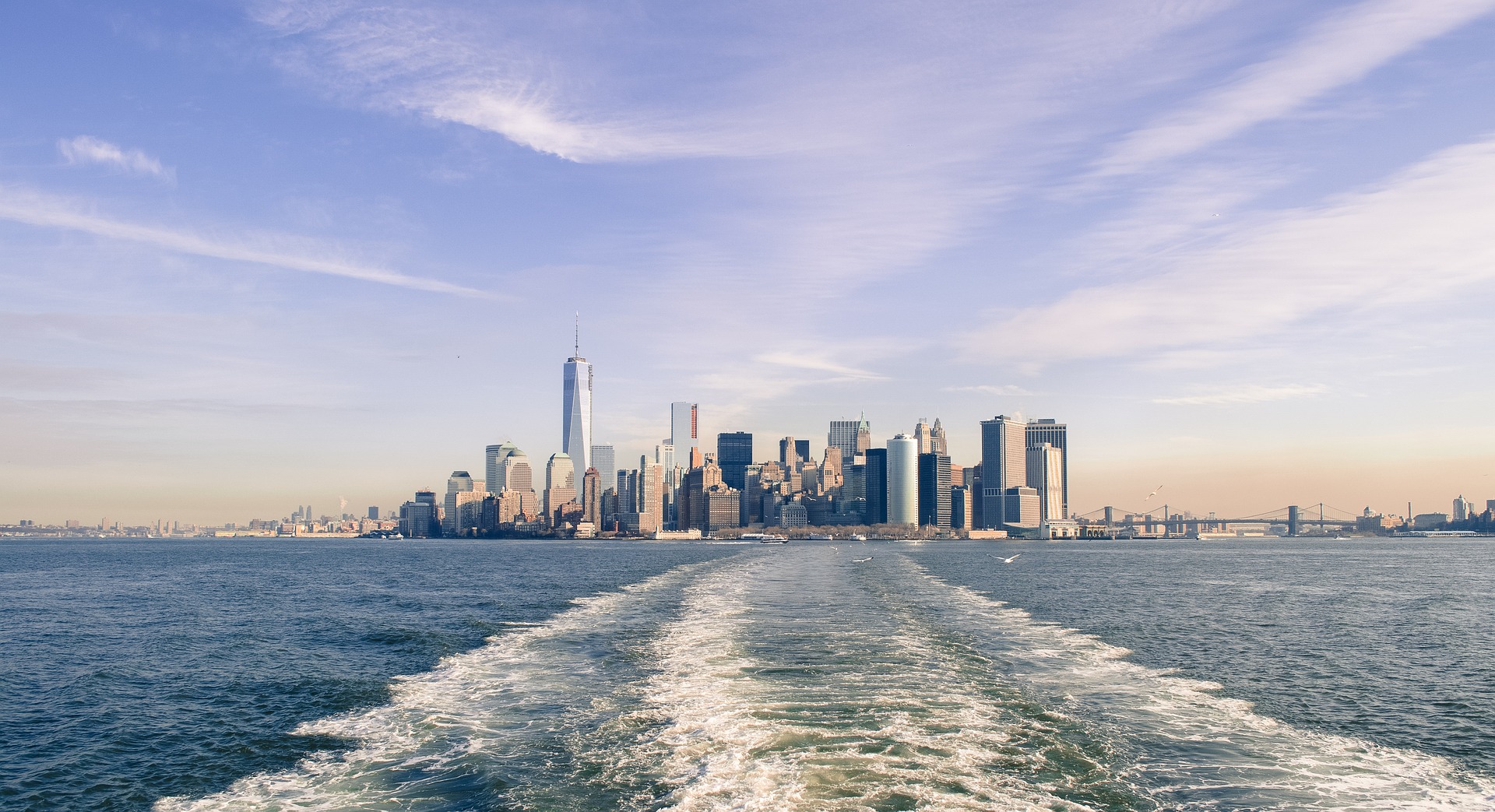 Located just a couple of blocks from the United Nations headquarters, the business proposal includes a 1,200-room hotel, a subterranean casino, an enormous Ferris wheel and a museum devoted to democracy. Heady stuff.
But the long wait has been tedious for those like Pineault.
"The process is going slower than we anticipated," he says.
"There was a period of time where we had 30 days to submit questions to the Gaming Commission, and the Commission gave themselves unlimited time in which to respond. It's maybe been 120 days since we've submitted our questions and we haven't received responses yet."
In the past, state gambling regulators have said that licences are most likely to be awarded towards the end of 2023 at the earliest.
These delays are no doubt unnerving, especially since the bidding process has put the business up against some of the biggest beasts of American gambling including Las Vegas Sands, Wynn, Bally's and MGM.
"No guarantees we're going get it," admits Pineault. "We know there's going to be a lot of bidders there, but we're going put our best foot forward. We think we have the best project for New York."
Life and Seoul of the party
And if wrangling with New York bureaucrats was not enough, Mohegan has a number of other projects in the pipeline.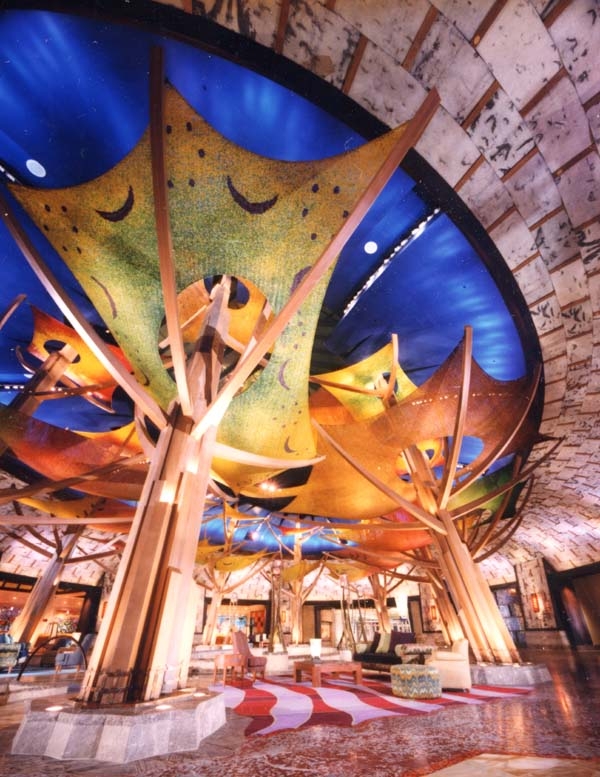 Projected to open towards the end of the year, Mohegan is in the finishing stages of its $5bn South Korean integrated resort, Inspire. The project, which is currently under construction in Incheon, will be the largest integrated resort in Northeast Asia.
But in some ways, Inspire is a shot in the dark. Korean law dictates that only non-citizens can legally gamble at the casino, raising questions of whether the market is there for a project of this magnitude.
"It was always going to be a foreigners-only casino, that was the deal," Pineault explains.
"Does that change in the future? Potentially, who knows? You see a lot of jurisdictions that are doing that, like Vietnam. You see Japan now that's allowing it, you see Singapore that allows it. So there is the potential that it could become a locals casino as well."
Ultimately, Pineault argues that the casino will only be a small portion of the project.
"We're actually basing our model on gaining a good portion of our revenue from non-gaming business, which is going to come from local people," he says.
The project's selling points include 60,000 square feet of shopping and dining space and the country's largest entertainment space, which has a string of K-pop stars and Western comics already booked.
"There are a lot of staycations in Seoul," says Pineault. "I've been there a few times. It's an enormous city. It's actually larger than Manhattan, very congested. People are looking to get away from Seoul for staycations and we see ourselves as the perfect spot for that."
Difficult road ahead
Throughout the past year, reading much of the economic coverage has felt like wading through a thicket of contradictions. Fears of recession have melted away – in the US at least – leaving many scratching their heads and wondering what comes next.
"I continue to worry about the economy and where the economy's heading," Pineault admits.
"Recession hasn't happened. Interest rates and prices have risen, goods have gone up. But wages have gone up as well pretty significantly. So do we go into a recession?"
While many see gambling as an activity that succeeds regardless, Mohegan's recent history goes some way to dispelling that thought. The 2008 recession deeply hurt the casino, with the company close to default by 2012.
Perhaps the danger will come from a different direction. Pineault muses on the social friction that has divided the country over the last few years.
"Particularly in the United States, the social discord politically is huge and it's just getting larger with our former president being indicted."
Pineault sees this as a threat to the business, but also perhaps Mohegan's raison d'etre.
"We need to be a place that provides fun and entertainment to help people get away from this day-to-day stress and hassle of the discord that's going on in the United States," he says, expressing confidence that Mohegan is primed to deliver just that.
"What's most important to us is our culture, our people and our team. We know that we have a great team, we have the right people that we're going to have the best service possible.
"And I think that the products and services that we offer would rival anybody in any industry, not just the resort operations."
Pineault believes that Mohegan has shifted into a qualitatively different gear – competing in both the online and land-based space, and doing it well.
What these omnichannel ambitions will look like in retrospect is anyone's guess. But maybe it was always worth at least rolling the dice.
Source: Read Full Article