Gambling Commission CEO Andrew Rhodes has said it is not the regulator's role to "make a moral judgement" on how much people spend on gambling.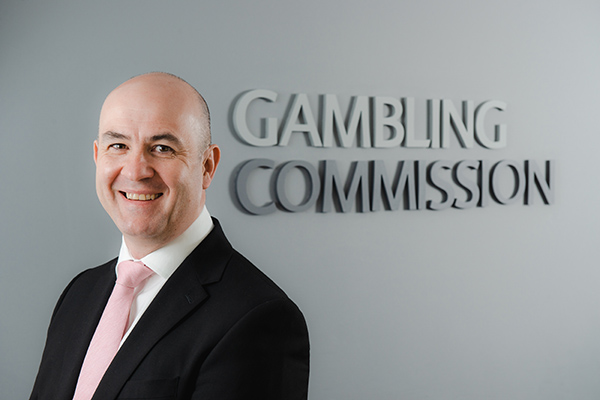 The comments were made during a speech at the Gambling Commission's CEO Briefing 2022 on 25 November.
In it, Rhodes laid out plans for how the Gambling Commission is set to operate over the next few years, and specified which elements of the industry are the regulator's responsibility and which elements are not.
Not the Gambling Commission's job
He said that the Gambling Commission was interested in how operators are promoting safer gambling, but not necessarily in judging how much people are spending.
"I'm not saying these operators are getting everything right and I'm not saying the regulator wants to see people in general spending less on gambling either – our role is to permit gambling as long as it is safe, fair and crime free, not to make a moral judgment on how much money is spent on gambling," said Rhodes. "But operators looking to move their customers away from behaviours that present a higher risk to the licensing objectives is something that we are watching with interest."
"Our view, as the regulator, is that these are your choices to make."
NFTs, cryptocurrency and gambling
Rhodes also commented on "emerging products", such as non-fungible tokens (NFTs) and cryptocurrency – topics he has discussed in detail before – but added that he would not "dwell" on them.
"I'm not going to dwell today on either products based around online illegal gambling sites or emerging products," he said.
He said that the Gambling Commission will make efforts to distinguish illegal sites and practices, although he believes black market risks are not as serious as they are made out to be.
"The illegal market will always continue to evolve and is difficult to eliminate, so our efforts will increasingly be further upstream to seek to disrupt these illegal sites as much as possible," continued Rhodes. "We cannot condone bad practice in the legitimate market and I think you would all agree with me on that."
"I think the risks from the so called black market are overstated, but that doesn't mean I don't think they exist."
Gambling Act review
Rhodes also gave a nod to the upcoming Gambling Act white paper, stating that the government has a critical role to play in balancing safe play and freedom to bet.
"Whilst I don't accept that you can't balance protecting people from harmful or unfair outcomes with freedom of choice, clearly, government has a big role to play in making the judgment about where that balance should be sought," Rhodes continued. "It will be an important step for everyone in this room when a white paper is published for the Gambling Act Review."
"But that hasn't stopped us at the Gambling Commission taking action where we have felt it necessary to make gambling fairer and safer and whilst the review progresses, and it won't going forwards either."
Rhodes concluded that the Gambling Commission's outlook is one that prioritises customer freedom and extinguishes crime in the industry.
"As a regulator, we are here for all 22 million consumers and that means we will do some things differently," he says. "Putting people first, doing the right thing and regulation that works for all: these will be the guiding principles for the Commission in the years to come."
"We want to work with a compliant industry to take this forward and make gambling fairer, safer and crime-free."
Rhodes' speech occurred on the same day the Gambling Commission released its yearly data for the period between April 2021 and March 2022, which revealed that gross gambling yield had recovered to almost £10bn in the time period.
Source: Read Full Article